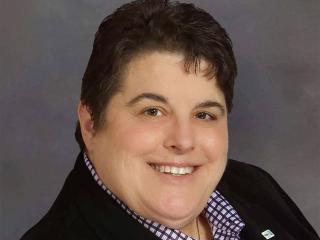 Lisa De Zordo, CLM
Lisa brings to RJH Consulting a wealth of knowledge from nearly 20 years in the legal industry. She is a strong business manager with experience in accounting, law firm, and nonprofit management.
As a Certified Legal Manager, she has been credentialed by the Association of Legal Administrators as demonstrating mastery of the knowledge, skills and abilities critical high-level expertise in the field of legal

Lisa holds degrees in Accounting Technology and Industrial Management from the Oregon Institute of Technology and an Advanced Leadership Certificate from Clemson University.
Lisa is a lifelong learner and continually researches and reeducates in order to provide a variety of tools so that her clients may achieve the highest level of success.

A strong believer in giving back, Lisa is an active member of Rotary. She works at the club and district levels to provide service to others, promote integrity, and advance world understanding, goodwill, and peace through a fellowship of business, professional, and community leaders.
The Body of Knowledge contained in CLM certification includes:
Financial Management

General Accounting
Financial Information and Analysis

Human Resources Management

Employee Selection and Promotion
Performance Management and Compensation
Organizational Development

Legal Industry
Business Management
Operations Management

Technical / Automation Management
Operations